JP Morgan strategist Nikolaos Panigirtzoglou wrote in an investor note cited by Bloomberg that Bitcoin's price will approach US$150,000 in the long term.
Bitcoin's "fair value," according to JP Morgan Chase strategists led by Nikolaos Panigirtzoglou, should be 15 percent lower than its current price.
According to them, the cryptocurrency is currently overpriced, with a fair value of around $38,000. According to Bloomberg, the figure is based on the assumption that BTC is four times more volatile than gold.
Bitcoin Price Prediction
A more interesting takeaway from this week's investor letter is that JP Morgan has raised its long-term price prediction for Bitcoin. A year ago, the strategists predicted that the long-term price of Bitcoin would be $146,000, but they have now raised their prediction to $150,000. They did not, however, provide a definition or time scale for "long term."
They added that the new price prediction is a level that would put the total market value of Bitcoin on par with that of all gold held privately for investment purposes.
Analysts also noted that the market pullback in January did not appear to be the same capitulation event that occurred in May 2021. Bitcoin prices fell by 22% last month, from nearly $47K to around $36.5K.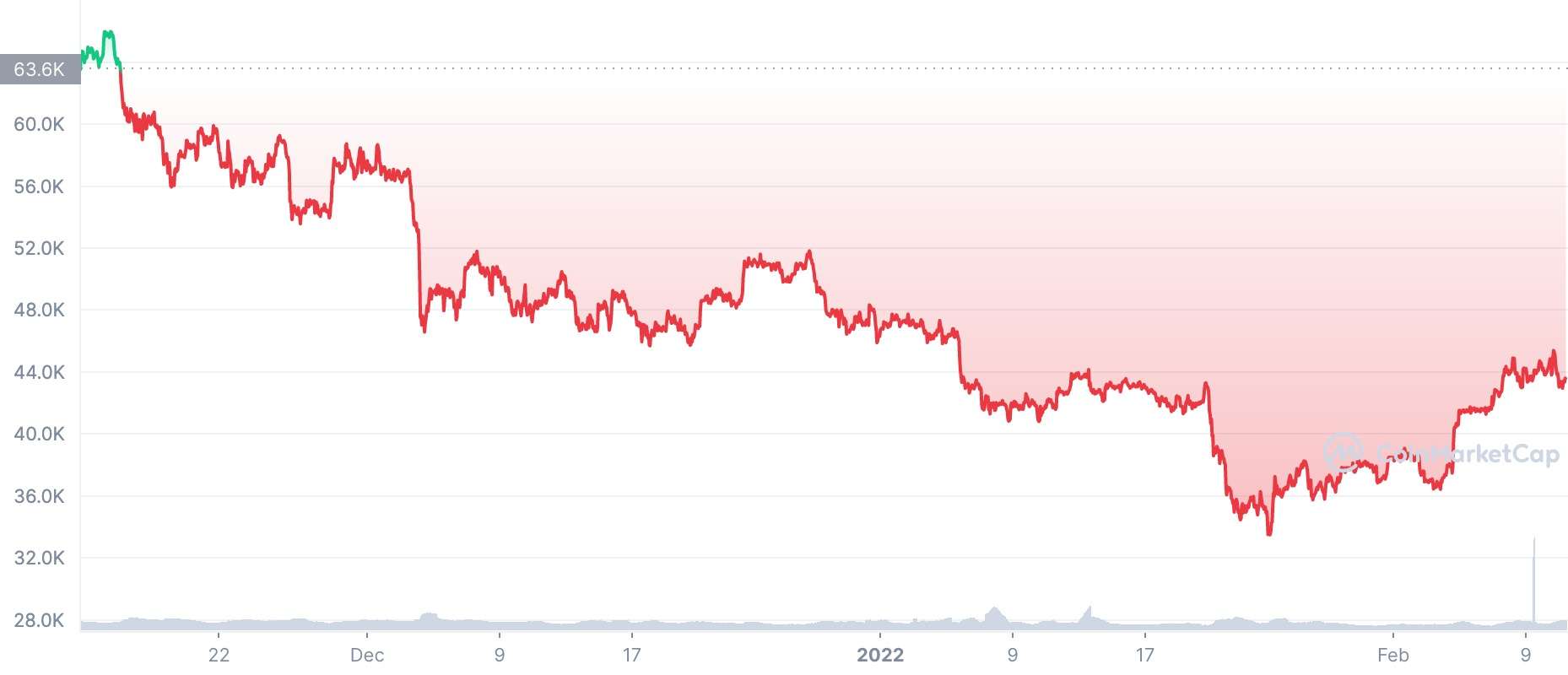 They did, however, point out that metrics such as futures open interest (OI) and BTC reserves on exchanges are now pointing to a "more long-standing and thus more concerning position reduction trend."
Despite the report's overall pessimism, it demonstrates how far crypto assets have progressed that major Wall Street banks (which previously despised them) are now advising investors on them and forecasting prices. JP Morgan's research could be interpreted as a cautionary note for short-term investors hoping to strike gold in the booming digital economy.
JP Morgan believes Bitcoin's volatility is four times that of gold, and that Bitcoin needs to be significantly less volatile to become more valuable. Bitcoin's volatility can be gauged by the fact that its price increased by 138 percent in a year, reaching an all-time high of $68,789 from $28,893, before reverting to its current price.